Børsen Gazelle Award letter
Adaptability in Challenging Times is a Gamechanger  
We are excited and honored to be the recipient of the Børsen Gazelle Award 2022. An acknowledgment of our work and our team, who has been able to adapt and excel in challenging times.
The Gazelle is awarded every year to Denmark-based companies who have achieved continues financial growth over the past four years.
We are proud of our talented team, and thankful for our loyal customers and business partners all over the world for making this happen.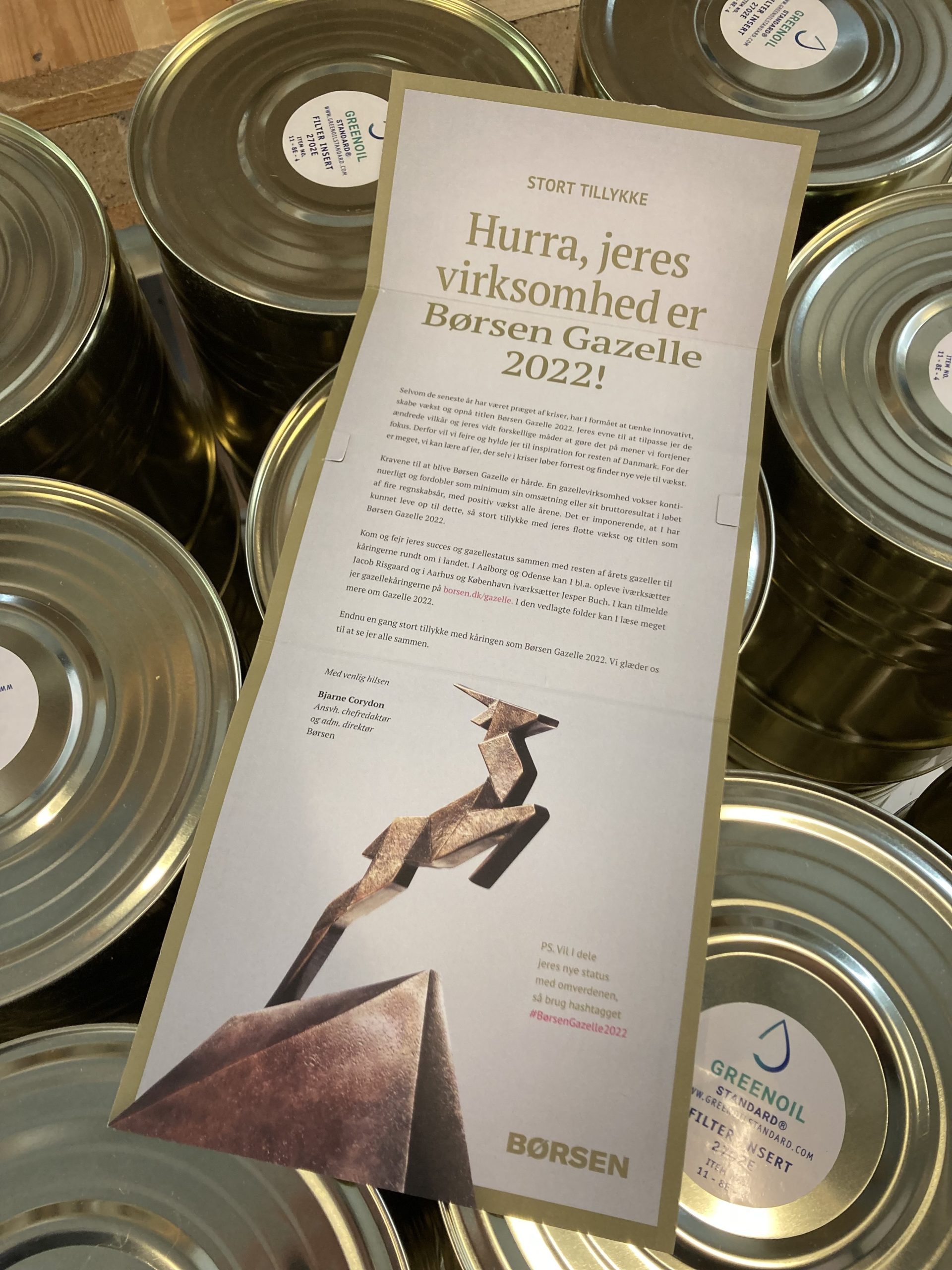 WANT TO HEAR MORE ABOUT WHAT WE CAN DO FOR YOUR COMPANY?
Send your contact details and we will get back to you as soon as possible.
"GreenOil is an innovative company, passioned and specialized in oil filtration. Our patented solutions are well proven, and are recognized as efficient, economical and sustainable solutions, which have resulted in satisfied and loyal customers."
Location
Erhvervsparken 10
8400 Ebeltoft
Denmark
Contact Us
Email: info@greenoil.dk
Phone: +45 87 52 00 84
Fax: +45 87 52 00 85