ECOFIVE was named Ship of the Year 2023 at Nor-Shipping. It is the first time in history that a fishing vessel has won this award, but due to the groundbreaking techonolgy and new approaches onboard the fishing vessel, it is an eco-friendly fishing vessel aiding in making the industry a greener. It has been said that the project is one of the most interesting things to happen in the industry in the last 30 years, and we are proud to be amongst the companies suppling the innovative technology making this happen. Luckily the project can be easily transferred to other newbuild fishing vessels.
REDUCED EMISSIONS
Onboard is a hybrid propulsion system, with a battery system that has the capacity of 1,130 kWh, additionally several measures have been taken for the vessel to be more energy effecient. Adding this up ECOFIVE reduces its fuel consumption and emissions at least 25%, and for some operations up to 40%, compared to other modern trawlers on the water. The single most energy effecient area onboard it the twin propulsion systen, which has rudder nozzles fitted, the energy consumption is reduced by 15% by this feature alone. The designers and shipyard has also focused on comprehensive heat recovery and electrical winches amongst others.
TECHNOLOGY
The technology is spectacular, the ship owner and desingers have merged the technology found in fish carriers and land-based facilities into a design perfectly fitted the onboard production. The challenge is, that the technology needs to take care of the catch from the moment the net is set and till the finished production. They have specifically focused on:
Gentle trawling and boarding where the live catch will flow in below the waterline
Live storage of the catch in waterfilled tanks at the reception system
Processing of multiple products
Even factory exploitation
Frosen down to -35 degrees using CO2 as a refrigerant
All residual raw material is recovered for use
You can se more about ECOFIVE at the shipbuilder and designers websites.
fb_built="1" _builder_version="4.21.0" _module_preset="default" global_colors_info="{}"]
Systems delivered to ECOFIVE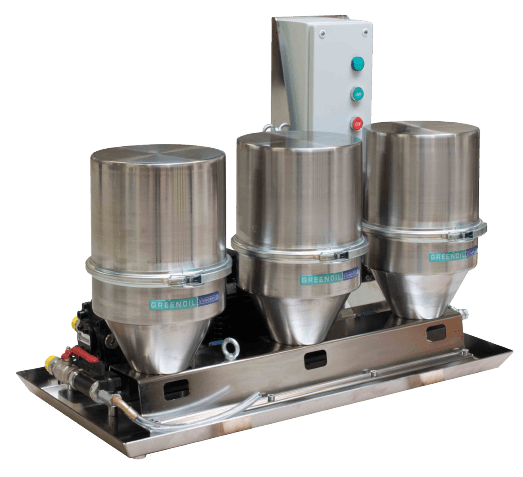 WP1-P2-750
Used for lubrication oil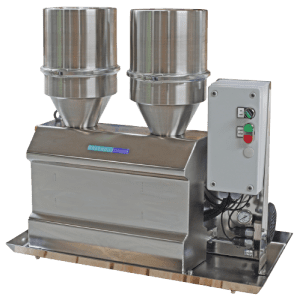 WP1-C2-1000
Used for diesel
"GreenOil is an innovative company, passioned and specialized in oil filtration. Our patented solutions are well proven, and are recognized as efficient, economical and sustainable solutions, which have resulted in satisfied and loyal customers."
Location
Erhvervsparken 10
8400 Ebeltoft
Denmark
Contact Us
Email: info@greenoil.dk
Phone: +45 87 52 00 84
Fax: +45 87 52 00 85